ABOUT PROMOTIONS PLUS OF AMARILLO
At Promotions Plus of Amarillo, we offer the best in high quality affordable custom, personalized gifts. Whether you want laser engraved, sublimated, embroidered or a completely custom designed shirt you've come to the right place. You are sure to find the best, one of a kind gift in Amarillo!

We have full color or engraved gifts of all types. We carry cups, kitchen items, cutting boards, pens, plaques, awards, key chains, custom apparel, and so much more. We carry over 1000 custom gifts.
OUR SERVICES
Our store offers more than just personalized custom gifts. We also offer a huge range of promotional products for large and small business, graphics design and large format printing.
Meet our Team
Promotions Plus is the premier custom gift shop in Amarillo. We started our business with the goal to not only give back but to also make sure that gifting didn't break the bank. We are a family owned business and specialize in not only custom gifts but promotional products for all sizes of businesses.
our skill level is off the charts!
OUR HAPPY CUSTOMERS
We offer a 100% satisfaction guarantee. Happy customers are our business. We have hundreds of happy customers. See some of our customers comments below.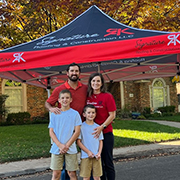 Scott & Crystal are always great to deal with! They stay on top of orders, and get their customers taken care of in a timely manner! They also do a lot for our community!! Would highly recommend!
- Ryan Kuxhausen - Event Tent -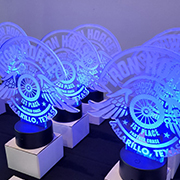 Promotions Plus of Amarillo - we couldn't do it without you! Thank you for supporting the Iron Horse Shoot Out as a Chief level sponsor! Your dedication to our first responders is unmatched!
- Iron Horse Shootout - Awards, Banners and Promotional Items -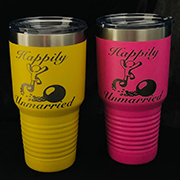 Great one of a kind gifts. Have a funny idea? They can do it for you!
- Deadra Carver - Engraved Gifts -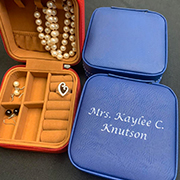 I use Promotions Plus for all of my custom gifts. Love the people and the the products!
- Kaylee Knutson - Custom Gifts -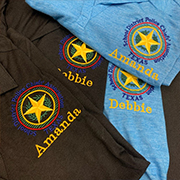 Wonderful people and fantastic quality! We only use Promotions Plus.
- Texas School District Police Chiefs Association - Embroidery -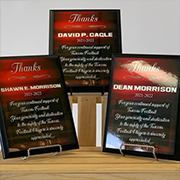 Their level of detail and care for their customers us un-paralleled. They truly care for the community and always give back!
- Tascosa Football Booster - Awards -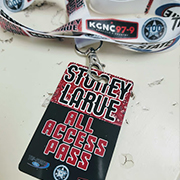 Scott takes care of all of our print and promotional needs. His love for the community and support of our first responders is amazing!
- Texas Panhandle 100 Club - Printing and Promotional Items -